NAHN's Eviction Assistance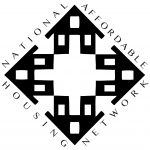 With the federal eviction moratorium ending at the end of July, it is more important than ever that you reach out for assistance if you need it. The National Affordable Housing Network (NAHN) is available to help in many different ways, including: negotiating with lenders/landlords, assisting with the mortgage mitigation process and paperwork, and assisting renters to apply for State of Montana rental and utility assistance. All of our services are free to the public, you will never pay a cent to NAHN.
We would also like to clarify that we are not a property management company nor realty company. NAHN does not have buildings available for rent, nor can we assist with the acquisition of a rental property. Unfortunately, this kind of work is not what we do, but we are happy to help you avoid eviction in the ways that are listed above.
The sooner you reach out to us, the more impactful our assistance will be and more likely we can help to keep you in your home. Give us a call today at (406)782-8579 or fill out our New Client Intake Form on our website.